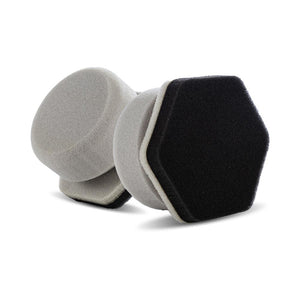 Black Precision Dressing Applicators
With a versatile shape, precision applicators are designed to access a variety of tight spaces with a comfortable, easy to grip handle.
Applicator Size: 3.75"
Durable handle with specific foams to cover all of your needs. The six-sided shape helps to get into all areas with ease.