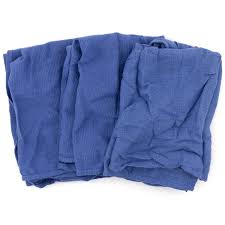 Blue Huck Towels - Brick 8 Lbs
Huck towels, made of cotton, are generally lint-free, making them useful for window cleaning and general drying. The cotton absorbs water well, and is woven in a durable manner.
Consistent smudge and smear-free glass cleaning.

Can be used on glass, plastic and chrome.

Will not leave any lint, even after several washes.