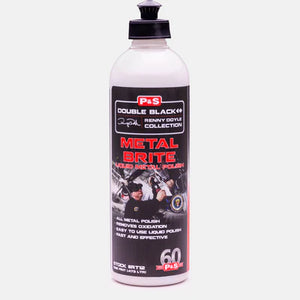 P&S Sales Metal Brite - Liquid Metal Polish
P & S Metal Bright cleans, polishes and protects chrome, aluminum, copper, brass and other metals. Our easy to use liquid metal polish quickly restores a showroom shine to all types wheels and other vehicle related metal parts. The highly effective formula instantly removes oxidation, tarnish and accumulated residue.
Used on Air Force One during several presidential administrations at Boeing Field.

Restore T Square 54 - B-29, Boeing 727 #1 and Boeing 737 #1.