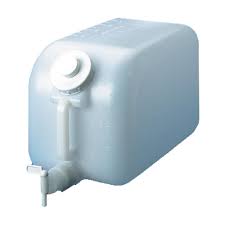 SHUR-FILL™ 5-Gal Dispenser
SHUR-FILL™ DISPENSER 5 Gallon
Saves Time
Large, 38mm (1.5") & 83mm (3.27") fill opening allow full 5 gallon fills in vertical or horizontal position - embossed gallon scale to gauge content
Improves Safety
Heavy-duty faucet assembly is leak free
Saves Space
Designed to be stored and filled while placed in station rack system to save valuable floor space
Applications
Storing and dispensing pre-mixed cleaning chemicals or chemical concentrates. Compatible with most cleaning solutions. Do not use with solvents or corrosive chemicals.