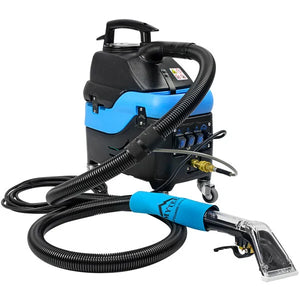 S-300H Tempo Heated Spotter Extractor
Perfect for auto detailing, carpet, and upholstery spotting, the S-300H Tempo™ packs a lot of power into a small package.
It's never been easier to treat spots and stains thanks to the S300H's powerful inline heater that quickly breaks up tough grime. Get the heated spotter extractor that offers the strongest vacuum in its class in an easy to carry, highly durable body!
Includes the following:
4" Upholstery Tool
8' Vacuum & Solution Hose Combo
25' Power Cord
Heatguard Hose Wrap